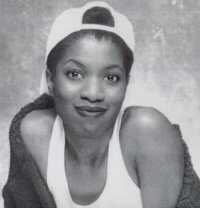 Terrilyn Towns lives in Des Moines, WA. USA. She is an actor who has appeared on TV and in films including ER, Chicago Hope, and Copland. She has appeared in theatre on Broadway, at the Seattle Rep, The Oregon Shakespeare Festival and elsewhere.
The Aabye's Baby Archive
Previous Page
Next Page
Poem
© Terrilynn Towns, 2001
Photograph
© Terrilynn Towns, 2001
Web design by Gerald England
This page last updated: 12th November 2006.