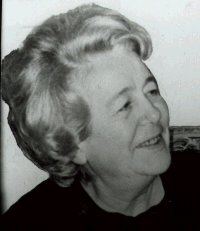 Ursula Kiernan is an ex-advertising copywriter and retired psychotherapist. She has published three full collections: FISH THAT SING, ONLY SICILIAN LEMONS and HOUSE OF THE LEFT-HAND DOOR. All available at £4 each from the author at 16a Lower Street, Pulborough, West Sussex RH20 2BL.
The Aabye's Baby Archive
Previous Page
Next Page
Photograph
© Ursula Kiernan, 1999
Photograph
© Ursula Kiernan, 2000
Web design by Gerald England
This page last updated: 12th November 2006.