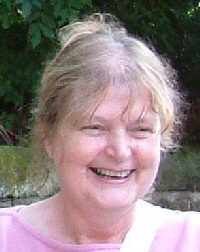 Sally James lives in Ramsbottom, UK. She is a mum to four, and grandma to sixteen. She was a nurse before taking early retirement. She is a member of the Lancashire Dialect Society and Open University Poets. Her poems have been published in various anthologies and read on local radio. Recently she gained an M.A. in Creative Writing at Bolton University. Another poem can be found on The Zimmerzine Archive.
The Aabye's Baby Archive
Previous Page
Next Page
Photograph
© Gerald England, 2006
Poem
© Sally James, 2000
Web design by Gerald England
This page last updated: 12th November 2006.