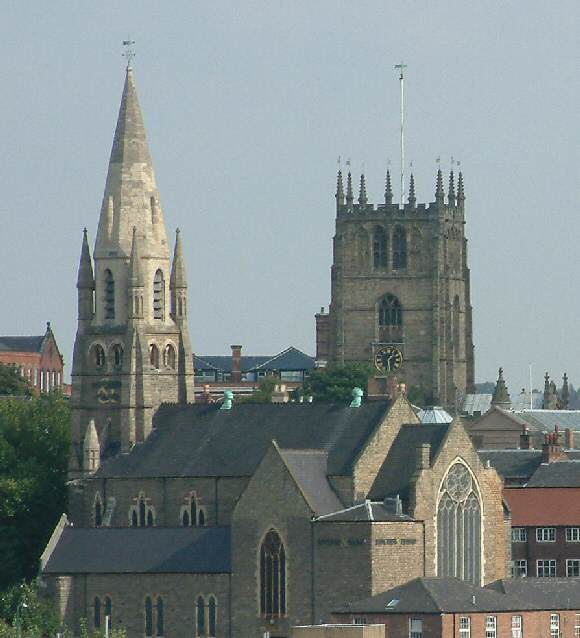 Photograph © Gerald England, 2003
The photograph shows St.Mary's church — the one with the clock — and what used to be a church, but is not currently in use! The building in the foreground used to be a church, and still features a Burne-Jones window, but after becoming derelict in the 1970s/80s, transformed into the Nottingham Lace Museum before succumbing to Lace Market night life and is now the Pitcher and Piano cafe/nightclub.
I am grateful to Isla Keys for supplying the above information.