The purpose of this account is to provide information, without sensationalisim. Some of the coverage of these events in the media has been over-the-top whilst coverage abroad has been scant with regard to accurate details. This page is an attempt to collate the facts together, so people can make their own informed opinions.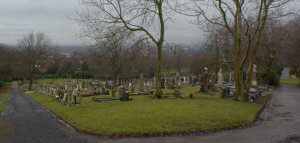 On Monday, 31st January 2000 the jury at Preston Crown Court convicted Harold Shipman of 15 murders and of forging a will.
Kathleen Grundy, an 81-year-old widow, ex-Mayoress of Hyde, was a patient of the GP whom she respected and trusted. She had followed him when he set up his solo practice and shortly before her death had even considered making a £200 donation to his practice fund. She was found dead on 24 June 1998 after she failed to arrive at the Age Concern club where she helped serve meals for other pensioners.
Mrs Grundy's daughter, Angela Woodruff, a solicitor, was told of her mother's death in a phone call from the police. She called the surgery where Shipman's wife Primrose answered the phone and took a message. When Shipman called back, he told Mrs Woodruff a post mortem was not necessary because he had seen her so soon before her death.
Mrs Woodruff's suspicions were not aroused until a few days later when she was contacted by the Hamilton Ward legal firm handling her mother's will. Her own law practice in Warwick, which specialised in probate, had usually dealt with her mother's legal affairs. The original will had been lodged with the firm in 1986. Hamilton Ward had received a new will the same day that Mrs Grundy died. The new will was badly typed. Mrs Woodruff told the Shipman trial in October:
"My mother was a meticulously tidy person. The thought of her signing a document which is so badly typed didn't make any sense. The signature looked strange, it looked too big. The concept of mum signing a document leaving everything to her doctor was unbelievable."
The will also failed to mention a second house that her mother owned. She contacted the police after speaking to the two witnesses she believed to have signed the document.

The police exhumed Mrs Grundy's body and found traces of morphine. They also recovered the Brother typewriter used for writing the will from Shipman's surgery. Shipman told Mrs Woodruff, and maintained in court, that Mrs Grundy had been suffering chest pains shortly before her death. Mrs Woodruff, however said that she had spoken to her mother a few days earlier and found her as lively as ever. She had been looking forward to a weekend outing to Derbyshire, she told the court. Shipman visited Mrs Grundy at home on the morning of 24 June, ostensibly to take a blood sample. It was then that he injected her with a lethal dose of diamorphine. To cover his tracks Shipman had changed Mrs Grundy's records to make a false medical history.
---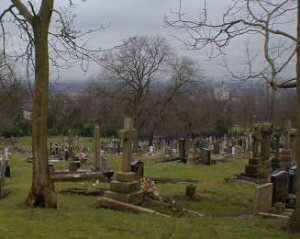 Shipman was born in Nottingham, 14 January, 1946. When he was 17 his mother, Vera, died of lung cancer at the age of 43. In 1965 he went to study medicine at Leeds University. In 1970, Shipman graduated from university and started working at the Pontefract General Infirmary. By 1974 he had become a GP working in a practice in Todmorden, but he soon began to have blackouts.
At first it was thought he had epilepsy but it turned out that he was addicted to the morphine-like drug pethidine. He was fired from his job at the Todmorden practice. Shipman admitted to charges, of making out drug prescriptions to himself, forgery and fraud. His only explanation was that he had become fascinated with drugs while at college. He was convicted at Halifax Magistrates' Court in February 1976 and fined £600. The senior partner at the Todmorden practice, Dr Michael Grieve, said:
"If Fred hadn't at that point gone straight into hospital, perhaps his sentence would have been more than just a fine. I think it's perhaps the fact that he put his hand up and said 'I need treatment' and went into hospital, and then the sick-doctor routine takes over."
The General Medical Council at the time did not see fit to strike him off.

Although he was barred from taking any job which gave him access to drugs, he managed to find work as a clinical medical officer at Bishop Aukland Hospital. In 1977, Shipman re-emerged as a GP in Hyde. His new colleagues at the Donnybrook Surgery respected his work, although some felt he could be arrogant and patronising towards his patients. His patients loved his friendly bedside manner. He supported local schools and the St. John's Ambulance Brigade and was regarded as a pillar of society. In 1992, he split from the Donnybrook practice to set up on his own, round the corner in Market Street. It is rumoured that he left behind a massive unpaid tax bill, but took with him a very large list of patients. His wife Primrose worked as a part-time receptionist.

Suspicions about him started to emerge in 1997. Staff at Masseys undertakers had begun to notice that they were performing a lot of funerals where the deceased were older ladies who lived alone, were not noticeably ill previously and had been found dead either by Dr. Shipman himself or shortly after he had visited them. At the same time doctors at the Brooke Surgery, a joint practice across the road from Shipman's surgery were also concerned about the number of deaths at his surgery, compared to the number of deaths at their own surgery. These concerns were passed via the local coroner to the police. As, however, there was no firm evidence to back up these suspicions, the police were unable to question Shipman about them.
---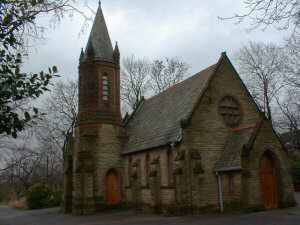 Angela Woodruff did her own detective work to determine that her mother's new will was forged. Armed with this evidence, the police were able to arrest Shipman on suspicion of fraud and question him. The police exhumed a number of bodies from Hyde Cemetery. In the end Shipman was charged with a total of 15 murders.
The earliest murder of which Shipman was convicted occurred on March 6, 1995. Marie West was injected with diamorphine whilst her friend waited in the kitchen. Shipman claimed she had died of a massive stroke. Police found her medical records at the doctor's home.
Irene Turner had recently returned from holiday with a cold when she was visited at home by Shipman on 11 July, 1996. The doctor killed her with a morphine injection. As she lay dying, Shipman told a neighbour to pack clothes for Mrs Turner as she needed to go to hospital. No ambulance came and Shipman claimed she had died from diabetes.
When Harold Shipman was discovered in the home of Lizzie Adams by one of her friends on 28 February, 1997, he claimed he had phoned for an ambulance, then pretended to cancel it when it was clear the 77-year-old dancing teacher was dead. Phone records show no such calls were made. Shipman said she died of pneumonia. Her medical records were found in a carrier bag in his garage.
On 25 April, 1997 Shipman called on Jean Lilley A neighbour saw him leave and went to see her friend, but found her dead. Shipman said the 59-year-old had died of heart failure. A pathologist found no evidence of severe heart problems and found cause of death to be morphine poisoning.
Dr Shipman killed Ivy Lomas, 63, at his surgery on May 29, 1997. He then saw three other patients before telling anyone she had died. He also altered her medical records two days later. Shipman told police and his receptionist conflicting stories of how she had died. The court heard how the GP had considered Mrs Lomas a "nuisance", because she was such a regular attender at the surgery.
Muriel Grimshaw was found dead in her home on 14 July, 1997 by her daughter. Shipman claimed she had died from a stroke and hypertension. He then altered her medical records to hide her cause of death.
Marie Quinn was killed by an injection of morphine at her home on 24 November, 1997. Shipman told her son that she had phoned him saying she thought she'd had a stroke. The doctor said she was dead by the time he arrived at her home. Phone records show no such call was made. Nor was there any evidence that Mrs Quinn had suffered from problems he said she had.
Kathleen Wagstaff died on 9 December, 1997. Shipman claimed he had received a call to attend Mrs Wagstaff - but records show no such call was made. He also said her death was due to heart disease, but no evidence found.
Bianka Pomfret phoned Shipman for a home visit on 10 December, 1997, and was later found dead in her chair. Shipman claimed she had heart trouble and had died of coronary thrombosis and ischaemic heart disease. Experts found Shipman had altered Mrs Pomfret's records, in the hour before her body was discovered, to generate a backdated history of heart disease.
Norah Nuttall was visited at her home on 26 January, 1998. Less than an hour later her son returned to find his mother slumped in a chair. Dr Shipman said he had called an ambulance; when Mrs Nuttall was found to be dead he pretended to make another call to cancel it. Phone records showed the GP had neither ordered nor cancelled an ambulance.
Pamela Hillier was an active 68-year-old who had been stripping wallpaper the week before her death. She was found dead on 9 February, 1998, by paramedics who said the police should be told. Dr Shipman said she had died of a massive stroke and there was no need for a post mortem. Police computer experts found he had made 10 changes to her medical records in the two hours before her body was found to support his diagnosis.
Maureen Ward, 57, had been suffering from cancer but was not in ill health at the time of her death on 18 February, 1998. Shipman reported her death to the warden at the flats where she lived, saying the cause was a brain tumour. Shipman murdered her using diamorphine, before reporting that her sudden death had been caused by a brain tumour. He then altered her medical records to suggest her cancer had spread to her brain. A cancer specialist who had seen her a month earlier told the court there were no signs that her cancer had returned.
Winifred Mellor, 73, was found dead in her chair on 11 May, 1998, having been complaining of a sinus problem. Shipman was reported to have visited her earlier in the day. After a cursory examination, he claimed she had died of coronary thrombosis - despite the fact she was fit enough to go on a two-hour walk only weeks before her death. Shipman altered her medical records to make it look like she had complained to him of chest pains.
Joan Melia, 73, visited Shipman at his surgery on 12 June, 1998, suffering from a chest infection. He made a house call to her the same day and she was later found dead in her chair. The GP did not bother to examine her before issuing a death certificate for pneumonia aggravated by emphysema. A pathologist later found evidence of morphine but not of serious lung problems.
Kathleen Grundy was the last of his victims to die. She was in good health and very active the day before her death on 24 June, 1998. She was visited by Shipman early that morning for a blood sample and was later found dead, sitting on her settee. When her body was exhumed one month later, high amounts of morphine were found. There was no record of any blood sample having been taken and Shipman also falsified written and computer records to make it look as though Mrs Grundy was a drug abuser.
---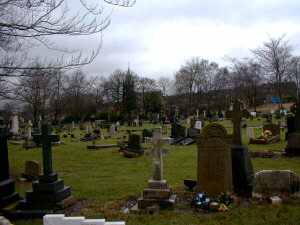 The Harold Fred Shipman case is unusual. This was not the culmination of police enquiries into unsolved murders. Until Shipman was arrested, few suspected that any murders had taken place. Although many of the relatives and friends of these victims were unhappy about the way Dr. Shipman had treated these women, until he forged Kathleen Grundy's will, they did not know about how others had died in similar circumstances. There was no-one to compare notes with. Even when the undertakers and other doctors noticed an anomolous number of deaths, because Shipman had forged medical records, there was no evidence to warrant a more thorough investigation. Once the facts were known, many more put two and two together about events surrounding the deaths of their own relatives. Police considered further charges. Estimates of the number of people killed by Shipman ranged from a conservative 76 to over 1000.
---
It was reported early in 2000 that the police were investigating 192 deaths. Although they had enough evidence to prosecute in at least 23 cases, it was decided not to prosecute. The decision was made on the basis that due to the publicity surrounding the original prosection and convictions for the first 15 cases, a fair trial would not be possible. Whilst some relatives were OK with the decision — you can't hang a dog twice — others were angry and called for a full Public Inquiry. It was announced that an inquiry led by Lord Laming, would be sitting in private and a report was to be expected by September 2000.
An appeal to have the inquiry made public was successful.
The Goverment finally agreed to a public inquiry and Lord Laming resigned.
The inquiry was to be held under the auspices of the 1912 Tribunal of Inquiry (Evidence) Act. The last such inquiry held was the Dunblane inquiry in 1996.
In January 2001 it was annnounced that the High Court judge, Dame Janet Smith would chair the new inquiry.
The enquiry was to be in three phases.
The enquiry would consider how many patients were killed by Shipman, the means he used and the period over which they took place.
The enquiry would examine the action of the statutory bodies and others involved in the investigations following the deaths.
The enquiry would consider what steps should be taken to protect patients in the future.
---
Inquests into the deaths of former patients started in August 2000
On 16th August 2000, the coroner's verdict was that Sarah Ashworth had been unlawfully killed.
The same verdict was given following the inquests on Alice Kitchen and Elizabeth Mellor
More inquests took place in 2001.
In the first case of an inquest on someone who had been cremated, Hilda Hibbert, the coroner ruled that she had been unlawfully killed. Although forensic evidence wasn't available, the circumstantial evidence was so strong that no other verdict was deemed possible.
By April 2001 a total of 27 inquests had taken place. Only in two cases was an open verdict given, the coroner deciding that there was insufficent evidence to reach a verdict of unlawful killing.
The police had a list of a further 299 patients whom they believed may have been killed by Shipman. The Home Office have yet to decide whether there will be further inquests in these cases.
---
Meanwhile moves were afoot to have the surgery from which he operated moved to new premises. Many of Shipman's former patients would have liked to have stayed with Dr. Haz Lloyd, the locum who had been caring for them since Shipman's arrest. However, West Pennine Health Authority said they could only hand the practice over to a local doctor who was on their list of principal GPs.
West Pennine Health Authority transferred the 2,800 patient list to the practice led by Dr. Amy Cumming. From October 3rd 2000, the patients came under the care of GP Lisa Gutteridge, then based at a surgery in Great Norbury Street. Dr. Haz Lloyd has not joined that practice. The move was opposed by the 21 Market Street Action Group — a group of former Shipman patients loyal to Dr. Lloyd.
---
In January 2001 the Department of Health published a report by Professor Richard Baker. He had undertaken a clinical review of deaths under Dr. Shipman from 1974 when he was practicing in Todmorden until 1998 when he was at the Donneybrook practice. The report reveals that there were almost 300 more deaths among his patients than among those of other doctors. Clusters of deaths being reported in the early afternoon, occurring unexpectedly to mainly elderly women patients, suggests that many of these were probably the result of murderous intervention on the part of the doctor. It is also clear that his killing spree did not start when he opened up his one-man practice on Market Street, but that he had been murdering patients at the practice in Todmorden and whilst a member of the Donneybrook team.
As a result of the report, the police added 62 cases to the number under active investigation.
West Yorkshire police investigated all the 22 deaths which occurred in Todmorden during Shipman's time there.
---
---
In January 2001 it was annnounced that the High Court judge, Dame Janet Smith would chair an inquiry.
The enquiry was to be in three phases.
The enquiry would consider how many patients were killed by Shipman, the means he used and the period over which they took place.
The enquiry would examine the action of the statutory bodies and others involved in the investigations following the deaths.
The enquiry would consider what steps should be taken to protect patients in the future.
Dame Smith's inquiry opened in June 2001.
It was expected to last two years and to review the deaths of 466 patients and possibly a further 152, including former patients in both Hyde and Tameside.
An interim report was expected to be published after Christmas 2001, but the number of cases considered rose to 827. The report was delayed until July 2002. Files were closed on 234 deaths believed to have been due to natural causes.
The inquiry resumed in March 2002 when stage one of phase two began by examining the police investigations. TV companies were given permission to broadcast footage of this stage.
---
The first findings of the inquiry were published on 19th July 2002.
The total number of people declared to have been murdered by Shipman was given as 215.
887 deaths were considered by the Inquiry. 394 of these Shipman was clearly seen not to have been involved in the deaths.
The other 493 were examined in detail and Dame Smith gave a written decision on each of them.
In 195 cases, she decided that the deaths had been natural.
In 215 cases, which include those for which Shipman was convicted, she concluded that Shipman had murdered them.
In 45 cases, she was unable to be certain, but strongly suspected Shipman might have killed his patient.
In 38 cases, she was unable to reach a conclusion due to the insufficiency of the evidence.
---
Shipman killed his first patient while in Todmorden. He continued to kill throughout his career. Whilst the first murder might be considered a case of "mercy-killing", the majority of the rest can in no way be considered thus. The rate at which he commited his crimes increased over time and it seems very likely that his botched forgery was, if only subconciously, a way of bringing things to an end.
---
This article and the photographs of Hyde Cemetery are © Gerald England, 2000